IMPORTANT DATES
YOU SHOULD KNOW ABOUT:
Are your books taking up more space in your home than they deserve? Moving? Need some cash for your books? Want to trade books you've read for books you haven't read? Bring us your books! We might not take all of them, but we'll pay cash or give you store credit for the ones we do want.

Thursday, August 22, 2019 through Sunday, September 8, 2019: We have STOPPED buying and trading books for the rest of August and the first few days of September. We will resume buying and trading books on Monday, September 9, 2019.

Monday, September 9, 2019 through Saturday, September 21, 2019: We will resume buying and trading books. We normally buy and trade books from 10:00 am through 3:00 pm during the first three weeks (21 days) of each month except April and December. However, we are shorthanded the first week of September and therefore must delay our usual buying and trading schedule. We apologize for any inconvenience this may cause.
We buy and sell records as well as books!
Call ahead (510-832-4438) and ask when our record buyers (Kyle and Kris) will be in the store. We buy records every day of the year.

*Like* Walden Pond Books
on Facebook
START BROWSING OUR
BEST BOOKS NOW: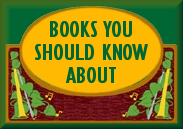 Rated #1 in Foursquare's
The 15 Best Bookstores in Oakland

Voted BEST BOOKSTORE OF 2019



Oakland Magazine
Best of Oakland & the East Bay


WALDEN POND BOOKS
WANTS YOU TO KNOW ABOUT:

April 27, 2019 newsletter