Store Events
Past Events & Contests
YOU SHOULD KNOW ABOUT:
EVENTS AT WALDEN POND BOOKS

The East Bay Mystery Readers' Group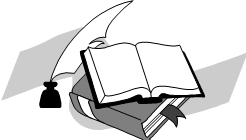 (EBMRG)
Due to insurance and fire safety code issues which preclude groups of more than five from meeting in the upstairs rare book room, the East Bay Mystery Readers' Group (EBMRG) has had to move their monthly meeting. Please contact the EBMRG coordinator, LJ Roberts, or visit the group's web site for updates on the new meeting location and schedule.

---
KPFA Radio presents:
MICHIO KAKU
The Future of the Mind:
The Scientific Quest to Understand,
Enhance, and Empower the Mind
Friday, February 28 @ 7:30 pm
First Congregational Church
2345 Channing Way, Berkeley
Hosted by Philip Maldari



Advance Tickets @ Walden Pond Books: $12.00 | Tickets at the Door: $15.00
With his deep understanding of modern science and keen eye for future developments, Dr. Kaku leads us on a grand tour of what the future might hold, giving us a solid sense of just how the brain functions, and how the evolving technologies will change our daily lives. The Future of the Mind delivers an authoritative and compelling look at the astonishing research being done in major laboratories around the world - all based on the latest advancements in neuroscience and physics.

Dr. Michio Kaku is a theoretical physicist, best-selling author, and popularizer of science. He is the co-founder of string field theory (a branch of string theory), and continues Einsteinís search to unite the four fundamental forces of nature into one unified theory. His previous books include Physics of the Future, Physics of the Impossible, Parallel Worlds, Einsteinís Cosmos, Visions, Beyond Einstein, and Hyperspace. He has appeared on television (Discovery, BBC, ABC, Science Channel, and CNN to name a few), written for popular science publications like Discover, Wired, and New Scientist, been featured in documentaries like "Me & Isaac Newton", and hosted many of his own including the BBCís recent series on Time. Dr. Kaku hosts Science Fantastic and Explorations in Science, two weekly radio programs heard on stations around the country.
Walden Pond Books will be providing signed copies of Michio Kaku's books for sale at the event . We hope to see you there!
---
KPFA Radio with Earth Island Institute, the Jane Goodall Institute,
Baker Creek Heirloom Seeds, and the Petaluma Seed Bank present:
JANE GOODALL
with co-author Gail Hudson
SEEDS OF HOPE:
Wisdom and Wonder from the World of Plants
Friday, April 4 @ 7:30 pm
Hosted by Claire Hope Cummings
King Middle School Auditorium
1781 Rose Street, Berkeley, CA
Advance tickets: $15.00 | Purchase online at brownpapertickets.com | Tel: 800-838-3006
Advance tickets are also available at Walden Pond Books


Renowned naturalist and bestselling author Jane Goodall examines the critical role that trees and plants play in our world. In her wise and elegant new book, Seeds of Hope, Jane Goodall blends her experience in nature with her enthusiasm for botany to give readers a deeper understanding of the world around us. Long before her work with chimpanzees, Goodall's passion for the natural world sprouted in the backyard of her childhood home in England, where she climbed her beech tree and made elderberry wine with her grandmother. The garden her family began then, she continues to enjoy today.
Seeds of Hope takes us from England to Goodall's home-away-from-home in Africa, deep inside the Gombe forest, where she and the chimpanzees are enchanted by the fig and plum trees they encounter. She introduces us to botanists around the world, as well as places where hope for plants can be found, such as The Millennium Seed Bank, where one billion seeds are preserved. She shows us the secret world of plants with all their mysteries and potential for healing our bodies as well as Planet Earth. Looking at the world as an adventurer, scientist, and devotee of sustainable foods and gardening - and setting forth simple goals we can all take to protect the plants around us - Jane Goodall delivers an enlightening story of the wonders we can find in our own backyards.
Walden Pond Books will be providing signed copies of
Jane Goodall's books for sale at the event . We hope to see you there!